Masonry Contractor Fort Lauderdale, FL
Embrace The Future of Construction And Masonry With a Forward-Thinking Masonry Contractor
        FTL Masonry Company, are proud of being your credible and reliable provider of masonry services for decades of Fort Lauderdale, Pompano Beach, Boca Raton, Boynton Beach, Wilton Manors, Hallandale, Coral Springs and the South Florida Area.
        We're the masters of masonry, offering nothing but top-notch craftsmanship in every category of stonework we tackle in this fabulous locale. From creating stunning stone installations to reviving and repairing, our brickwork maestros do it all. FTL Masonry is not just about bricks and mortar, though. DTL masonry is the expert in bringing your outdoor dreams to life, whether it's a jaw-dropping kitchen, a heavenly patio, or a luxurious pool deck. When it comes to masonry services in Fort Lauderdale, our team is second to none. We also provide Masonry Repairs and build Masonry Installation form the ground up!
      No matter the size of your project, Fort Lauderdale Masonry will make your dreams a reality at a price that won't break the bank. Trust in our team of rockstar stone experts to deliver nothing short of pure satisfaction. Rest assured, your vision is in the best hands possible.
      Masonry Construction is a favorite because it provides compelling benefits compared to other forms of construction. We are your Best Masonry Contractor in Fort Lauderdale.
It's the art of building structures using individual units, such as bricks or stones, bound together by mortar. Masonry is the craft that requires precision and patience, creating beautiful and durable buildings that stand the test of time. It's remains Classic through Time.
But masonry is more than just a construction technique. It's a symbol of strength and permanence, a testament to human ingenuity and creativity. It's the foundation upon which civilizations have been built, and the cornerstone of architectural beauty. So next time you admire a majestic building, remember the artistry and skill that went into its creation.
Request A Free Instant Quote
We are very well diversified and have tons of expertise. There is no problems we haven't solved yet to this day. Our team has amazing leadership and problem solving abilities! We run a tight ship and are time sensitive. Contact Us Today!
Fifty years of Expertise will put us on the front line. Our team is magnificent!
FTL Masonry can predict fairly easily what are we facing if any issues come up at all.
We communicate perfectly with our customers during and after the project.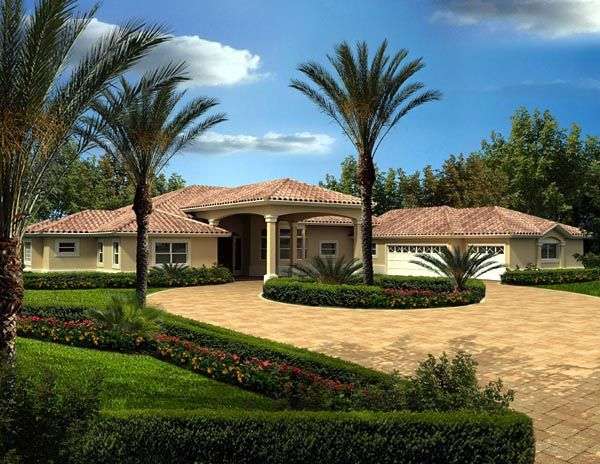 Benefits Of Masonry: Using Bricks and Stones
Because of the brick, cement, stone, or clay nature of masonry materials, this type of Construction and Masonry tends to be more durable than other types of constructions and often requires little maintenance. A True Mason knows very well all benefits!
Home owners who live in houses constructed using bricks find that this to be an excellent material in regulating the building's temperature. When hot temperature comes calling, these  walls do an excellent job of storing colder air in the house.
By doing the above, these walls provide the much-needed warmth during the "chilly" season. On the other hand, during summer, brick walls absorb the heat thus keeping a cooling effect in your house.
Besides comfort, this type of construction material has financial advantages. It is much cheaper to maintain a house made of bricks; remember, it requires less energy for A/C during hot weather and also less energy for heating during cold seasons.

Finally, it is worth noting that houses made of bricks are visually appealing and attract higher values, in case you decide to sell the house someday.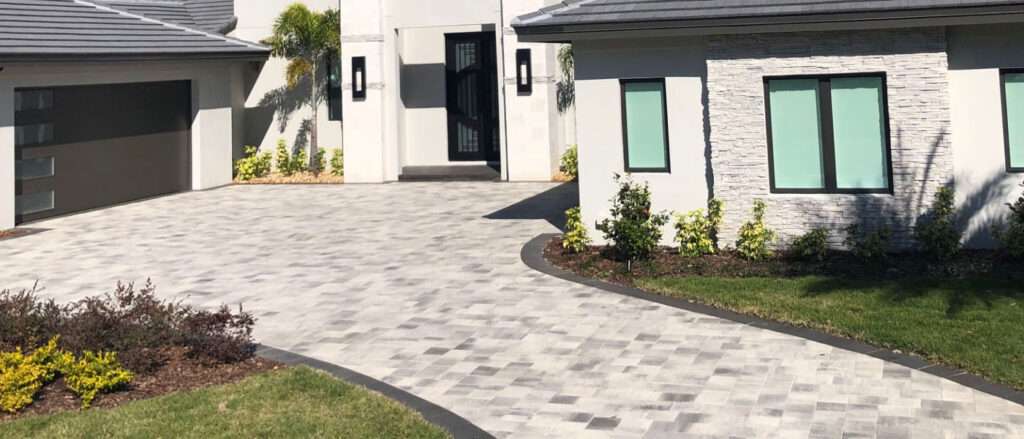 Masonry Construction: Building Dreams Brick by Brick in Fort Lauderdale
In your search for the Best Local Masonry Company, you want a team that is meticulous in handling any section of kind of masonry work in your home. It doesn't matter whether it is your chimneys, outside kitchens, fire pits, stone and brickwork, Segmental Retaining Wall, Concrete Services, and other outdoor concrete and masonry construction; we will provide a great result.
Once you engage us, you'll quickly see why a steadily increasing number of residential and business owners in Fort Lauderdale have kept on valuing the great workmanship that we give.
Our extensive and comprehensive experience in brickwork in this location ensures we comprehend your stonework requirements. You have Fort Lauderdale Masonry as your best bet.
Veneer Walls are creating a modern and warming, classic look.
Natural Stones truly enhances your surrounding and offers options.
Bricks will always remain a classic. We never go wrong with simple bricks.
FTL Masonry offer comprehensive ranges of brickwork services as a Local Masonry Contractor in Fort Lauderdale. We Simply love to be the Brick Experts in the Area!
From Ordinary to Extraordinary: Elevate Your Design with Bricks
You'll be pleasantly surprised to realize our brick masonry service is within your reach – budge-wise – we do affordable brickwork. However, the shape and size of the masonry units is uniform, they still require the sharp eye and experience of qualified artisans to perfect it. Our Brick Experts delivers the right result as always!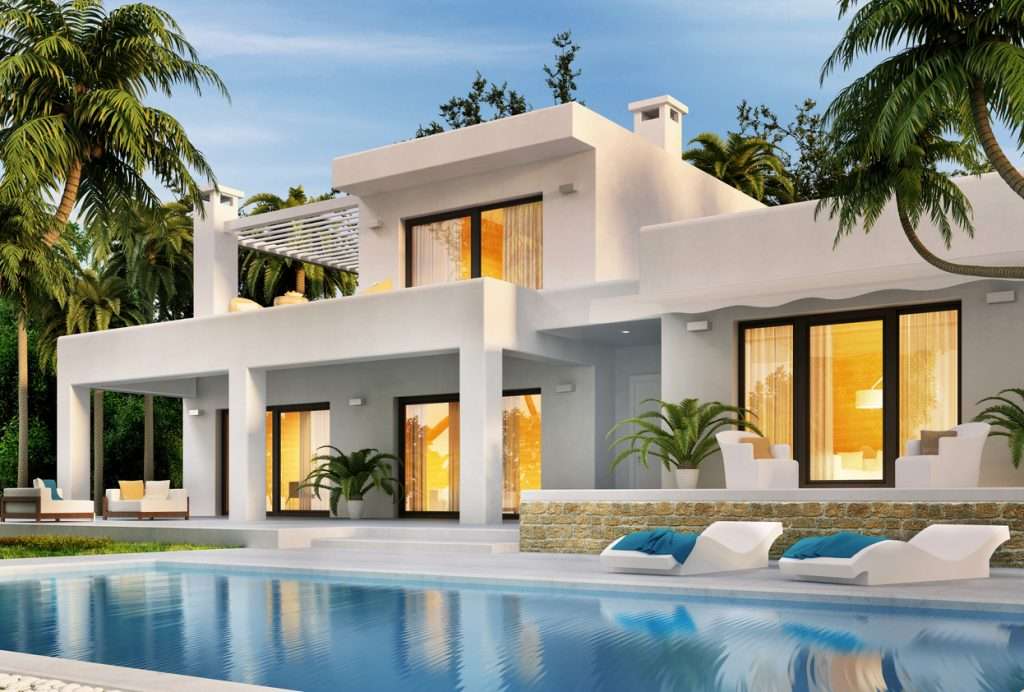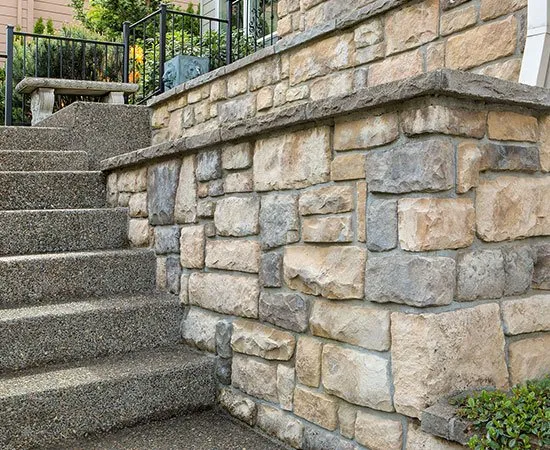 Unearth Timeless Elegance: Embrace the Allure of Natural Stone
Natural stone is a versatile building medium. Used for millenniums in solid form, natural stone is still available and used in different modern forms of construction. In the contemporary context,  you can trust our masons to use natural stone as part of a composite load-bearing wall or solely as a unique decorative cladding material. 
In the former usage, the stonework supports its own weight and evenly shares lateral loading; the latter, our stone experts ensure the stonework bears its self-weight only. We are aware that like many other people today, you might be selecting this stone for its aesthetic appeal. However, you'll also like the fact that this material can represent savings on environmental impact.
Our experience in working with manufactured stones ensures you reap the many benefits of constructing using this artificial product. These benefits include:
Aesthetics
The look and feel of manufactured stone work adequately proposes the character and nature of stone work, furthermore, it tends to be hard to recognize from authentic block or stone.
Design Flexibility 
Simulated masonry items incorporate reproductions of many normal stone surfaces in an assortment of sizes and colors. Simulated brick veneer likewise exists and custom stone examples, colors also, mixes are feasible. Many imaginative nontraditional applications exist as the item can be upheld by most normal wall constructions.  Masonry work doesn't need steel lintels for maximum support.
Simplicity of Installation 
Like flimsy block and slender stone facade, artificial stone work facade weighs less than full thickness workmanship and is simpler to deal with and install. While weight changes between specific items, most are less than 12 pounds for every square foot. Speed of installation is quicker than regular conventional stone.
Transform your pool into a luxurious oasis with our cutting-edge Pool Deck designs. Enhance your outdoor space with innovative materials and captivating layouts that redefine relaxation. Dive into a world of style and sophistication, where every splash is a testament to your impeccable taste.
Revive your driveway into a stunning entrance that exudes elegance and sophistication. Our expert team will meticulously design and install a custom Driveway that not only enhances your home's curb appeal but also withstands the test of time. Elevate your property to new heights with our unparalleled craftsmanship and attention to detail. 
Transform your outdoor space into a luxurious oasis with our stunning Patio designs. Elevate your relaxation game with our high-quality furniture and stylish accessories. Create a welcoming atmosphere for entertaining guests or simply enjoying some alone time. Let us help you turn your patio dreams into a reality.
Say goodbye to ordinary retaining walls and embrace the extraordinary. Our cutting-edge design and advanced engineering ensure unrivaled strength and durability. Your landscape will not only be supported, but elevated to a whole new level of elegance and sophistication. Transform your outdoor space today with a Retaining Wall.
Stucco, the ultimate architectural marvel. Its smooth texture and timeless beauty create a striking visual impact. With its durability and low maintenance, Stucco stands the test of time. Elevate your space with the captivating allure of stucco. Transform your walls into a work of art. Let stucco redefine your perception of luxury and sophistication.
Enhance your culinary skills with state-of-the-art appliances and seamless design. Transform your backyard into a chef's paradise, where grilling becomes an art form. Experience the thrill of cooking under the open sky, surrounded by nature's beauty. Upgrade your Outdoor Living space and create memories that will last a lifetime.
When it comes to masonry repair services, we're not just talking about fixing a few bricks here and there. We're talking about a complete transformation that will leave your building looking better than ever before.
Our team of expert Professional Brick Repair will assess the damage and come up with a customized plan to restore your masonry to its former glory. We don't just patch things up, we go above and beyond to ensure that your building is structurally sound and visually stunning.
From repairing cracks and chips to replacing entire sections, we have the skills and expertise to handle any masonry repair job. We use the latest techniques and materials to ensure that your repairs are long-lasting and durable.
But we don't stop there. Fort Lauderdale Masonry also offer a range of additional services to enhance the beauty and functionality of your masonry. Whether you need Tuck Pointing, waterproofing, or restoration work, our team has you covered.
Rock Solid Results Awaits!
So there we were, in sunny Fort Lauderdale, FL, ready to work our magic. The sun was blazing, and the job site was buzzing with excitement. We rolled up my sleeves and got to work, laying bricks and building walls with precision and skill. Clients are amazed at the transformation taking place right before their eyes.  Before they knew it, their property was transformed into a stunning masterpiece, thanks to our expertise in masonry. The satisfaction on their faces was priceless, and we couldn't help but feel a sense of pride in our work. If you're looking for top-notch masonry services in Fort Lauderdale, look no further. We're here to bring your vision to life and exceed your expectations. Let's create something amazing together!
Don't Forget to Check Our Masonry Blog for more Masonry Info!!
We Provides Service to several areas in South Florida: Seven Isles, Bal Harbour, Coral Shores, Las Olas Isles, Bermuda Riviera, Rio Vista, Idle Wyld, Pompano Beach, Wilton Manors, Hallandale, Boca Raton, Lauderdale By The Sea, Plantation, Hollywood, Dania Beach, Coral Springs, Deerfield Beach, Coral Springs and the surroundings. Visit our Partner Installation Cheminée Laurentides.